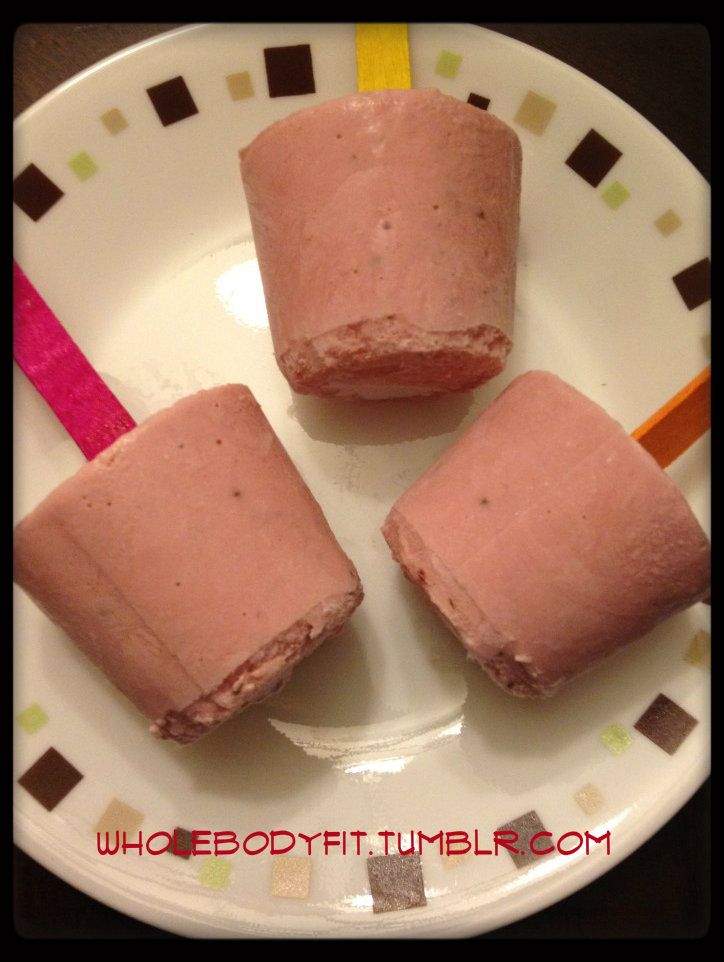 by Tara Wright
Yields 4-6 servings
Greek yogurt is the new cottage cheese!  It's creamy, very filling, and is extremely high in protein.  I have found that it even makes a lovely substitute in recipes that call for sour cream or mayonnaise!  In today's easy recipe, the tart creaminess of the yogurt and the flavor of the strawberries come together nicely for this sweet treat.  FYI, this recipe has been kid-tested and given the official stamp of approval;)
Ingredients:
1 cup 2% plain greek yogurt (Fage brand was used here)
1/2 cup fresh strawberries, washed, hulled & sliced
2-3 packets Stevia (to taste)
Directions:                                                                                                                                      
Throw strawberries, yogurt, and 2 Stevia packets into blender.  Blend to drink consistency.  Taste mixture for sweetness; add an extra packet of Stevia if desired.  Pour mixture evenly into popsicle mold or small plastic drinking cups (about 3/4 full—will expand with freezing).  Freeze for several hours, then enjoy the creamy delight!!  
Suggestions:
If using cups for this, simply cover each cup with foil or saran wrap after filling. Poke a hole through the middle with popsicle stick; wrap will keep the stick in place.  Try to use plastic "dixie" sized cups; they are a good snack size, plus the waxy paper ones will stick to your pop when you tear it off.  
This could also work by filling an ice cube tray with the mixture.  When you want to have a little "frozen yogurt", just pop a few cubes out into a bowl and let them sit at room temp for a few minutes to soften enough to use a spoon.